-- Congratulations to KPRUI for passing the intellectual property management system certification!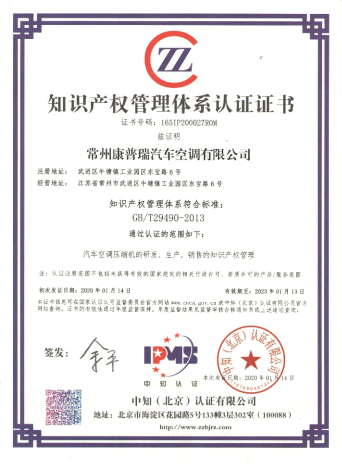 Intellectual property experts visited KPRUI Auto Air Conditioning to review the company's implementation of Enterprise Intellectual Property Management Standards, and passed the certification at the beginning of 2020.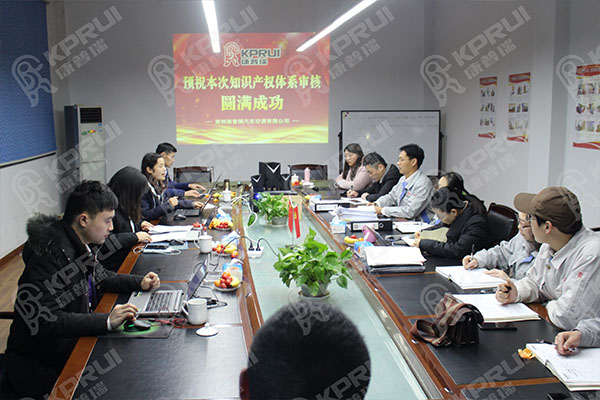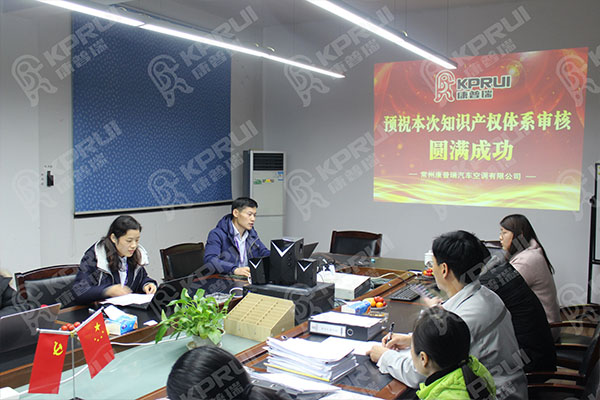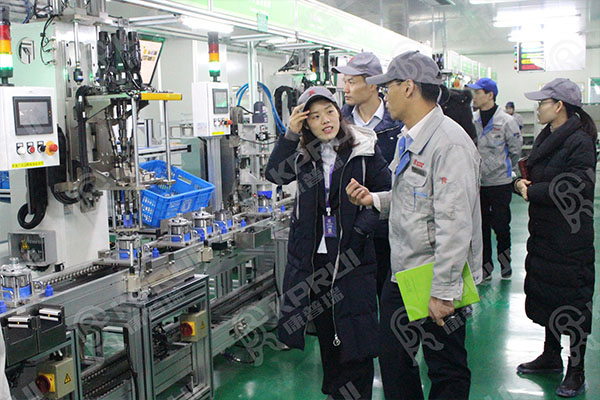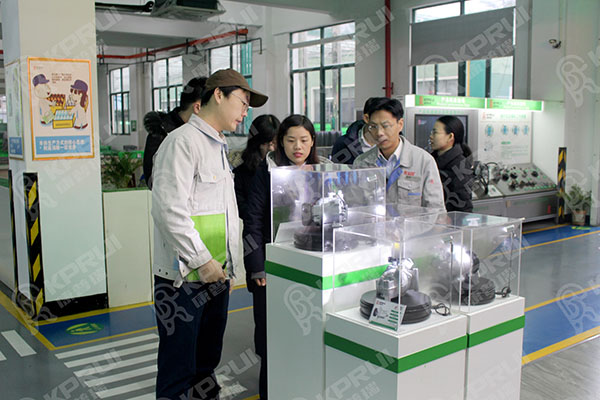 Experts reviewed the intellectual property system documents of various KPRUI departments, and interviewed individual employees to understand our past intellectual property background and current intellectual property work. During the audit process, the experts assessed highly of KPRUI intellectual property operation system, and put forward some constructive suggestions for our company based on the actual situation, hoping that KPRUI system operation can be more and more perfect.
We can protect and manage the intellectual property comprehensively and systematically through the intellectual property system certification, meanwhile, our new products and technologies with high value-added can obtain strong patent protection, thus protect the enterprise's interests and market development. In the post-epidemic era, market competition is more intense and a sound intellectual property protection system is more and more important to enterprises.
KPRUI always attach great importance to intellectual property as a high-tech enterprise. Ma Bingxin, chairman of KPRUI believe that intellectual property work can never be done lightly, as it is the precious wealth of enterprises.
Now, we are in a period of transformation and growth, which requires us to have corresponding productivity. The key to realizing this productivity is "intellectual property rights". And this is the core concept of development we have been following. To today, KPRUI Automobile Air Conditioning has grown into a high-tech enterprise, a technology-based small and medium-sized enterprise in Jiangsu Province. Our products have independent intellectual property rights, meanwhile we have declared and owned a number of invention and utility model patents. Dozens of high-tech products have been recognized at provincial and municipal levels and more than 40 patents have been obtained. The comprehensive performance index of the product exceeds the domestic similar products, reaching the advanced level, so we are a professional rotary vane type automotive air conditioning compressor private technology enterprises with, research manufacturing and sales.
KPRUI will continue to increase our support for intellectual property rights in order to cope with the more complex domestic and international competition pressure and the urgent demand for new products and new technologies in the market in the future. Duan Hongwei, general manager said: "Innovation is the strategic support to improve the productivity of KPRUI and must be placed at the core of the overall development.
The passing of the evaluation indicates that KPRUI has established a complete set of intellectual property protection system, which will help us win opportunities in the future market competition."
"As a high-tech enterprise, KPRUI should accurately grasp the development opportunities of the times and make great efforts and innovations with the opportunity of passing the evaluation. In the post-epidemic era, we will continue to adhere to the lean production method, seize every moment and strive to create a new environment of KPRUI!" Zhang Yisong, executive vice president of KPRUI Company, said.
---
Post time: Jun-10-2021